All the Wild Folk With Dallahan + The Medlars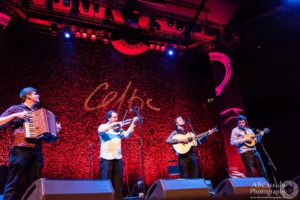 Friday 28 April 2017
Dallahan + The Medlars
Doors: 8pm till Midnight
Entry Price: £6 advance / £8 at the door
» Buy Tickets
Folk * Roots

Edinburgh 4-piece Dallahan have a sweet, lyrical trad folk sound that's gaining acclaim across the folk board.
"Some of the most exciting trad musicians to emerge in recent years" – Mark Radcliffe, BBC Radio 2
"Like a world music festival in one group" – LiveIreland
The Medlars are a seven piece contemporary folk band based in London. They formed in early 2016 and will be releasing their debut album in March 2017 with Pear o'Legs Records.
Their music branches multiple styles, ranging from gritty and rhythmically driven, to orchestral, intertwining melody and harmony.
The Medlars first formed around Jimmy Grayburn's solo act after meeting at university. Although Grayburn is still the songwriter he has now been truly enveloped into what has become a single collective of musicians creating a wholly unique and diverse sound. Grayburn's lyrics are political and socially conscious, tackling issues from environmentalism to homelessness and austerity cuts. Their debut album, recorded at the acclaimed Soup Studios and on their UK tour, is released in March.
The band have captured audiences at events including Wilderness Festival and the infamous Woodburner music nights.
The Medlars are:
Jimmy Grayburn
Ribhu Choudhuri
Charlie Egan
Suzie McCarthy
Francesca Picciano Moss
Rowan Tinker
Lucie Trémolières
Tereza Horacek.