Coocoolili: BREXIT EDITION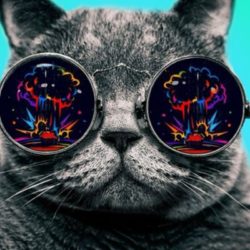 Tuesday 6 June 2017
Various Performers
Doors: 7pm till 11pm
Entry Price: Suggested Donations: £5
» Buy Tickets
Coocoolili is a group of musicians and performers presenting an evening of a variety of acts brought together under a common theme; an evening of music, songs, spoken word, performance, dance, quirky tomfooleries, profound ideas and profanities.

"Explorers of uncharted silliness and seas of trouble, intoxicated with fumes of general infatuation, on an artistic quest in search of the holy whale. Through music, text and a variety of integrated media, Coocoolili interpret realities, tell stories, and create a space where informal sharing can happen, offering a relaxed, warm evening among stranger friends and acquaintances. The group is always open to ideas and invitations but small talk is prohibited."
Here's some pictures of Coocoolili at Jamboree by Clarisse D'Arcimoles.