* Dinner With Daisy Club Night *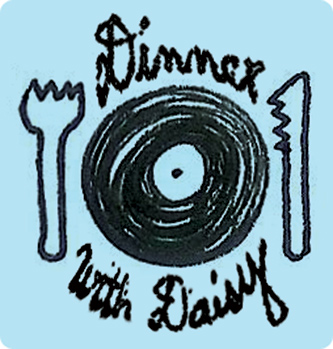 Sunday 18 August 2013
French For Cartridge, Hamilton Yarns, Vespers, Viviane Schwarz, Julius Beltrame + Icons of Elegance (DJs)
Doors: 7pm - 11pm
Entry Price: £4 Online / £6 Door
» Buy Tickets
It's time for the next Dinner With Daisy Club Night! After a relaxing summer break we are excited to be back at the atmospheric east London haunt that is Jamboree on Cable Street in Limehouse for another evening of music, art and film, in order to carry you into the new week in a suitably stylish and enjoyable fashion!
This time, we are delighted to present you with the fantastic Hamilton Yarns and their pastoral experimentalism; we will also treat you to a set by label head-honchos French For Cartridge, who are celebrating the release of their new 7" single as well as showcasing songs from their recent album "We Humans"; we are excited to invite back Vespers and agree with Folk Radio, who describe them as "a very magical band"; we are equally delighted to have internationally renowned children's book author and illustrator Viviane Shwarz at hand to draw your portraits and exhibit a few of her books as well as filmmaker extraordinaire, Julius Beltrame, who will be showing a collection of his latest works. Finally, Icons of Elegance DJs will spin some fittingly relaxed tunes for your pleasure– all in the surroundings of the fantastic Jamboree!
It is a school night, so doors are already at 7.00 with the first act on stage straight after and everything wrapping up in time for a reasonably early bedtime just after 9 o'clock – DJs until 11 o'clock for those who want to carry on.
Entry £6 on the door – buy your tickets in advance from WeGotTickets for £4 and receive a free Dinner With Daisy sampler CD on the night!
French For Cartridge

Hamilton Yarns