Don Kipper Vs. The Op Sa!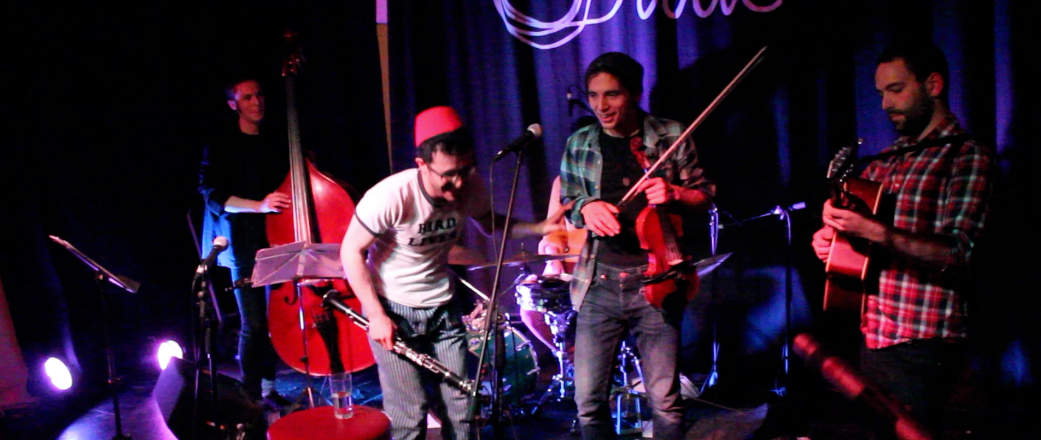 Saturday 26 April 2014
Don Kipper | The Op Sa
Doors: 8pm to Midnight
Entry Price: £5 Advance | £7 Door
» Buy Tickets
Ajde Ajde Opa Opa Duj Duj: its an Eastern European Extravaganza! A sizzling double bill of balkan brass vs wind and strings. Two sextets bring twice the usual madness, twice the raw energy, twice the fire…all the components of a balkan orchestra are in place….
DON KIPPER
Don Kipper and The Op Sa are the new kids in town on the World and Gypsy stage. Dancing shoes are a must! Headliners Don Kipper will be innovating music of ancient Eastern origins, Klezmer, + Gypsy, Turkish Fasil and Greek Rembetika.

THE OP SA!
Bringing a refreshing twist to the traditional music of Serbia, Macedonia, Bosnia and Romani Balkan culture.