*Hot Footin'* with The Hard Drives + Lon Eldridge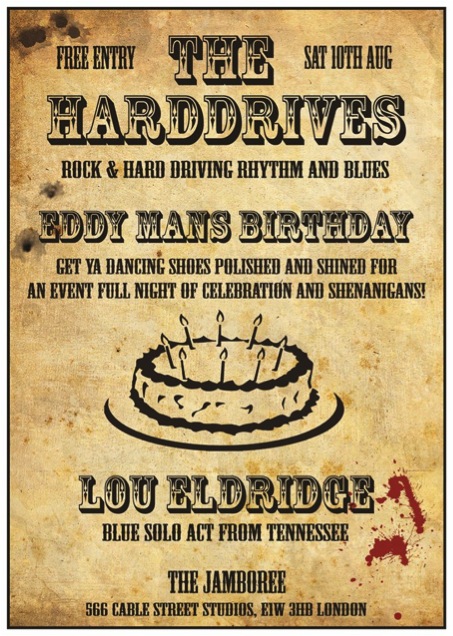 Saturday 10 August 2013
The Hard Drives + Lon Eldridge
Doors: 8pm to Midnight
Entry Price: £5
» Buy Tickets
Eddy Man's Birthday Party!
Get ya dancing shoes polished and shined for a boozy night of celebration and shenanigans!
THE HARD DRIVES
50's inspired Rockin' & a Rollin & a Reelin' Rhythm and Blues bathed with a bluegrass twang.
https://www.facebook.com/TheHarddrives
LON ELDRIDGE
Lon Eldridge, a native of Chattanooga, Tennesse with a warm and infectious musicality that mixes a virtuosic fingerpickin' blues and ragtime jazz guitar with resonating vocals of clarity and meaning, and good ol' fashioned Southern storytelling. You'll swear there's more than one person playing on stage as Eldridge creates layer upon layer of sound, like velvet and whiskey poured together!