Tuesday With Monk Spent Youth and the Music of Thelonious Monk & Guests Fred Thomas' Polyphonic Jazz Band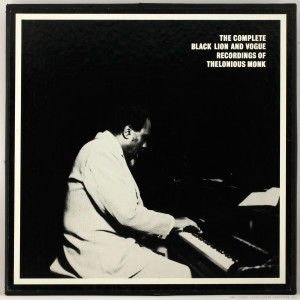 Tuesday 30 May 2017
Monk Spent Youth + Fred Thomas' Polyphonic Jazz Band
Doors: 7pm till 11pm
Entry Price: £5 at the door
» Buy Tickets
Monk Spent Youth with a night dedicated to riffing on the joyful exuberance and the introspective mystery of the music of Thelonious Monk, with guests Fred Thomas' Polyphonic Jazz Band.

Monk Spent Youth re-imagine the music of Thelonious Monk, the "High Priest of Bebop". Monk's approach to jazz was instrumental to laying the groundwork for the abstraction lexicon the music developed and its ability to express the radical imagination. While his music was strongly rooted in tradition – particularly the Harlem Stride school and the Bebop of his contemporaries – he developed a unique musical voice and went on to become a positive cultural icon for generations. At this night the band celebrates his musical legacy, his sense of humour and, most importantly, his spirit of freedom!
Expect to hear Monk's compositions and favourite standards played in exciting ways that remain true to the spirit of the great pianist as well as new compositions and arrangements.
Guests FRED THOMAS' POLYPHONIC JAZZ BAND explore improvised counterpoint in an uncompromising way through the medium of jazz standards. Eschewing the traditional chordal roles of harmonic instruments such as the piano and guitar, this ensemble instead seeks inspiration from one of the richest resources in all of Western music history: Baroque Polyphony. Borrowing these surprisingly under-explored contrapuntal schemes and applying them to jazz music's most cherished and often hackneyed songs has enabled Fred Thomas to research a very new way of interpreting this repertoire. This distinctive soundworld – cool, complex and beguiling, yet stylistically very open – results from the cumulative effect of diverse musical personalities weaving together simultaneous independent melodies and celebrating the liquid intricacy of a texture that derives from music two hundred years older than the birth of jazz. Along side band-leader Fred Thomas, Martin Speake (Paul Motian, Bobo Stenson, ECM), Mick Foster (Cleo Laine, LPO), Phil Stevenson (Fofoulah, Iness Mezel) and Phelan Burgoyne (Kenny Wheeler, Dave Holland) all bring their own voices to a genuinely new way of playing the old songs that nourish our jazz culture.