Reviews


The Guardian feature: 'London's Top Five Quirky Restaurants and Bars'…
From the former Victorian dairy in Battersea where you can doodle to the East London music venue that's part junk shop, part cabaret:
"Just follow the muffled strains of a fiddle into a shambolic wonderland that's part junk shop, part cabaret. The random ornaments are cast-offs donated by regulars or salvaged from skips – an accordion, a birdcage, an antique gramophone, a skeleton keyboard, a marionette stargazing through a trumpet, a tableau of lampshades…" Read more…

TimeOut feature: '101 Best Things To Do In London'…
Jamboree has been included as one of the special bloggers' picks:
"..tucked under a wedge of artists' studios, Jamboree Live Music Bar hosts incredible musicians and performers from all over the world. Dance between the tables, visit the resident painter or just look interesting in a darkened corner." Read more…

"A former sweet factory now hosts live music from all corners of the globe…"
Jamboree: Cable Street's Best Kept Secret – East London Review
TravelMag article:

"The bohemian Paris is by now just a suggestive myth, the Prohibition-era is long past and there is no circus nearby to account for the need of a sideshow marquee. Yet Jamboree carelessly mixes all that, creating a casual and eccentric atmosphere." Read more…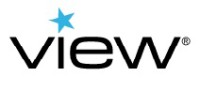 VIEW London miscellaneous reviews
A line of bicycles and the blaring sound of trumpets guide you through a nondescript, heavily draped entrance into a small room radiating sound. The stage at the front is normally heaving with musicians and instruments tapping out strains of gypsy jazz in front of velvet, mocha-coloured stage curtains. At the back of the room the waitress stands patiently at the bar, watching absinthe brouilleurs filter alcohol onto sparkling sugar cubes… Read More


Twenty Something London feature
"an intimate bar and music venue taking you back to 1900s Vaudeville or perhaps the cosy backstreets of 30's Paris…"


I Know This Great Little Place In London gallery:
"..the dimly lit Jamboree resembles an old-fashioned Parisien den of musical résistance.." Read more…
The 405 article
"Jamboree harks back to another time – the kind of place that appears in books about the 60s and 70s – a magical place full of curios and intriguing people. I never, ever want to leave this place. I wanted to photograph every nook and cranny of this place over and over and cover my bedroom walls with the resulting images until I really did feel as though I was permanently here. It's the sort of place that inspires you to do more with your life.." Read more…
Gutter Magazine review
"From the moment you step through the heavy drapes into a room with colourful lanterns hanging from the ceiling you'd be forgiven for thinking you'd entered a bar in Berlin's former East Side…"Read more…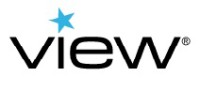 View London review no. 2:
"…a DIY charm rarely found in the East End today… the music's great and the drinks are cheap…" Read more…
All in London review
"Serious about music." Read more…
London Tour Date review
"A feeling of intimacy that's rare in London venues." Read more…
Kitten Painting blog
"All cosy and home-made bohemian." Read more…
What Musicians Say
Here are quotes from just some of our incredible community of musicians who supported our venue when we were in a critical financial state by promoting us on their facebooks, donating their performance fees and giving millions of words of support, inspiration and kindness.
Conrad Bird of Holy Moly & The Crackers: I think this is one of my favorite venues in the country and definitely last time we played here was the best show I've ever done.
Jolene Jones: If you've ever been to Jamboree Venue, even if only but once, then you know just how special it is a s gem of a place, the coolest live music venue in London town
Holly of CumCumYumYum: One of most down to earth & inspired crews around – beautiful & inspired venue in the cobbled court in Limehouse – their vision is a lowdown 19th century inspired harlots & ragmuffins shoredock filled with instruments, gaudy goodtime gals, & grand eccentrics- always supporting musicians & performance artists & no holds barred fun! ! This was the first place CumCUm YumYum did a residency in back in ye ole days. Will be dancing on the tables there soon. X
Dila Varda of The Turbans: Undoubtably our favourite Live music venue in London.. A place where we met best of musicians and great friendships!
Alfredo Giani of Amaraterra: one of the best places in London for live music, I played my best gigs there and I just love it, with its unique bohemian atmosphere. I would be heartbroken if it closed.
Leander Lyons of Into The Moon : Hello friends, music lovers, many of you know the beautiful alternative venue in London called the Jamboree Venue, and those of you who don't, take my word on it's value to the promotion of beautiful and underground music world wide.
Adam Beattie of Adam Beattie & The Consultants: Hello friends, When moving to London 6 years ago, I had fantasies of a city that never sleeps, and of music on the streets, and bars where bands would play all nights of the week. It took a while to find where it's at, but I can safely say that this world is found at the .Jamboree Venue, our favourite venue in East London!! If the Jamboree closed I know a great number of people whose reasons for living in, or visiting London would be halved!!
Mark Harrison: Jamboree Venue is a unique place, great to go to and great to play at. It's been built on good will, treating musicians with respect and a lot of effort to create a fantastic venue.
Jamboree Venue is a very special place and it deserves to be supported, as you will know if you've been there. They go out of their way to treat musicians fairly and with respect and there is no other room in London like it.
Frank Doody of Franky and The Jacks: We're all trying to rally support for what I genuinely believe to be one of the most beautiful venues in London
Barny Rockford of The Jamboree Collective: The Jamboree Venue, redefined my musical life. Introduced me to some of the best (and nicest) musicians I've ever met
Rebekah Bouche of Mojo Hand: Not only is this one of the best venues in London and therefore absolutely necessary in the pursuit of having a good time and living a beautiful life, but it is ALSO a place that loves values and nurtures musicians. The Jamboree is a place where we can experiment and collaborate and really grow our music in a way that we don't often have the chance to. If you love live music and want us to keep doing what we're doing then saving The Jamboree Venue is about more than making sure you can still party there, it's about making sure musicians in London have these precious spaces that simply must exist for us to be able to make our music in the best way we can. If venues like this die off then so does the wealth of independent and interesting music that comes out of this very broad and sprawling creative community that we have here in London and that so many of us cherish. Music needs audiences and venues in order to survive.
Brooke Sharkey: Please read this! This is one of the last remaining venue s in London with a great ethic and Amazing atmosphere. Many of us cherish and love this place. Hence why we play here so often and have so for a few years now
Lizy Exell of The Old Hat Jazz Band: My favourite music venue in London;  the creative buzz and the enchanting atmosphere must be saved
Greg Ireland: I love this place, as a performer and a customer, and if I still lived in London I'd probably be there every night!
Violinist Alastair Caplin: This is without a doubt one the finest place to play music, and they look after and support their musicians better than anywhere else I know!
Old Hat Jazz Band: After last night's gig, we are all the more aware that this venue is the most wonderful venue to play music and enjoy yourself.  The marvellous staff, the friendly and relaxed atmosphere and the variety of brilliant musicians must keep on being Jamboree. Any night of the week, you can catch some wonderful music. We encourage you to make a trip there and see and hear for yourselves. We love Jamboree.
Amaraterra: Jamboree Venue is one of the best venues for live music in London. We Amaraterra played some amazing gigs and we have beautiful memories of the unique vibe and bohemian atmosphere.
The John Langan Band  : Our favourite venue in London…This place is so so important to so many musicians in East London, and to all supporters of live music. They take care of their patrons and performers to a formidable level
Max: One of the finest venues in London. Treating musicians as you should. Please spread the word, it's such a special place.