Saturnalia Festive Carnival of Slaves & Masters with The Turbans + Don Kipper & more! UNTIL 2AM!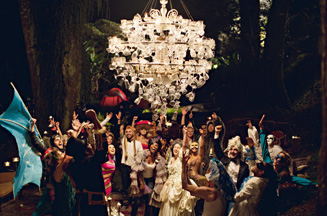 Saturday 21 December 2013
The Turbans | The Adventures of Prinz Achmed
Doors: 8pm to 2am
Entry Price: £10 Online
» Buy Tickets
On the Eve of the Winter Solstice…. Jamboree will transform into an immersive festive carnival of rampant partying, debauchery, merrymaking and gift giving in the season of goodwill. The festivities will be ruled by the King of Saturnalia who creates and misrules a chaotic and absurd world.

The Don Kipper Band will open the festivities with Mediterranean & Klezmer music played to Lotte Reinegger's cinematic illustration masterpiece, Die Abenteuer des Prinzen Achmed 1926 along with enchanting belly dancing performances.
In between the performances you can visit the poetry corner in the courtyard or partake in gambling for peanuts.
As the mulled wine flows and the mince pies are handed out our headliners for the evening; legends of Balkan, Gypsy and Klezmer music THE TURBANS will be leading the roaring crowd into a swathe of singing and intoxicated inhibited dancing processions with an ancient carnival fever.

CONCEPT
The theme of Saturnalia is liberation and freedom from dissolution with society. This is played out by challenging of the social hierarchy where slaves and masters live side by side or switch roles, thus creating an alternative joyful and Utopian world of careless-wellbeing.
The Saturnalia King is a playful ridicule of royalty with the appointed King having premise to lord proceedings, shouting ridiculous demands of outrageous acts to be carried out by guests.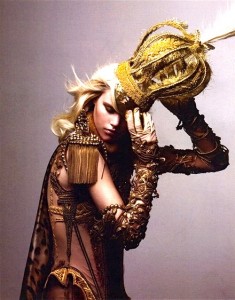 WHAT PART WILL YOU PLAY IN THE SATURNALIA….SLAVE OR MASTER?
WHAT IS IT TO BE A MASTER?
Masters are to wear masks to dissipate their social status and are asked to bring a cheap or gag gift for the slaves which will be gifted on stage by the Saturnalia King.
WHAT IS TO BE A SLAVE?
Slaves are to wear headdresses emulative of royalty and will be given freedom of speech in our poetry corner. We ask you to bring a piece of pre-written or personal poetry which identifies with the themes of Saturnalia. Alternatively bring a joke in the style of the cracker jokes of today. For the shyer slaves of you, your poetry can be projected on the walls of our den.
INSPIRATION GALLERY
MASTERS OF MASKS
 ANARCHIST SLAVES
ROOTS OF SATURNALIA